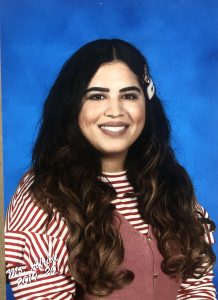 Mrs. Afridi is a social justice advocate and educator based in Los Angeles, CA. A proud Pakistani, Muslim American, Mrs. Afridi grew up in Fremont, CA. Mrs. Afridi attended public schools for her entire K-12 education and always found strong mentors in her teachers. She attended the University of San Francisco where she received a BS in Biology with a minor in Chemistry.
After graduating from college and on the job hunt, Mrs. Afridi discovered a love for teaching while tutoring elementary students of a variety of ages. She then pursued a job as a teacher's assistant at a private school, Challenger in Ardenwood, CA and later became a third grade classroom teacher. Although Mrs. Afridi found passion in the classroom, she wanted to continue growing as an educator and fine-tune her craft so she decided to pursue a Masters in Education at the University of California, Los Angeles where she also obtained a teaching credential. Mrs. Afridi received her Masters of Education in 2018, completing her thesis in using Muslim narratives in the classroom as a tool to resist Islamophobia.
Mrs. Afridi loves teaching her favorite grade level, fourth grade, at Braddock Drive Gifted Magnet School where she prides herself implementing diverse cultural narratives in literature instruction, addressing students' biases, and developing students' understanding of privilege, race, and xenophobia.