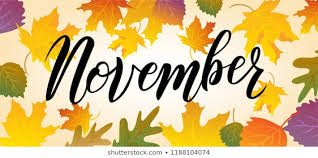 Happy Friendsgiving,
This November, gobble up some good news around our Annual Giving fundraiser, enjoy some fun photos from our Halloween parade, and catch up on some class updates, socials, and other important reminders
This edition, read up on:
Annual Giving update + Amazon Smile
Halloween Parade photos
JPL Mars Mission Assembly
Game night recap – FOB social and fundraiser
Diwali roundup
Children's Book World visit
Class Updates
Important Dates – including upcoming parent teacher conferences
Lastly, our thoughts and wishes are with all the families and friends who might have been affected by the recent fires. If you'd like to help, please consider donating to the
LAFD foundation
or the
LA County Fire Department
foundation.
My best,
Jean Yoo
It's the moment we've all been waiting for…who won the pizza party for having the highest participation across the entire program? It was a very close race, but Ms. Hart's class came in with a whopping 95% of their families making some type of monetary donation! Congrats to our winner, and a big thank you to all the families who made this happen!
Now, as a final summary of how we did – 84% of our magnet program participated. And as a result, we raised more than $56,000 toward our FOB budget goal of $60,000.
To note, this is the highest ever in both amount and participation TO DATE. If you haven't had a chance to donate, this doesn't mean it's too late. Please reach out to our treasurer Amie Luke directly for payment options that work for your family.
This year our students showcased a variety of costumes – some unique and never-before-seen, and some classics. The kids had a great time sharing and experiencing the imagination and creativity of their classmates as they observed their costumes during the school's annual Halloween parade.
Take a look at some of the pictures submitted by our parents and teachers. If you want to look at pictures of our second grade class, scroll below under the classroom updates.
Halloween is over, so that only means one thing – the holidays are around the corner! We know that all of you are beginning to shop for presents, decorations, and more for the upcoming holiday, so please don't forget to use our
Smile Amazon link
when you shop.
Mark it as a favorite on your mobile device and make sure you use it to buy all of your upcoming holiday needs.
It's FREE $$$.
In October, Braddock had the honor of hosting Imran Khan, a NASA Jet Propulsion Laboratory Engineer. During the assemblies for all of our magnet students, they learned about the Mars mission. Our kids were very inquisitive and had many interesting questions.
Adults and kids alike played games at last month's Game Night, FOB's social and fundraiser graciously hosted by the O' Connors. The evening consisted of bratwurst and pretzels, board and card games, and even a dip in the pool.
Thank you again to the O'Connors for this special community event.
Diwali roundup written by parent Tara Kowalke:
What a fabulous and fun-filled celebration at this year's Diwali party!! Thank you to our lovely host Namita and her family for hosting such a beautiful evening, in a gorgeous setting, with soooo many fun activities!! I hear the food was fantastic (sorry I had to leave just as it was coming out). Also a big thanks to everyone who volunteered their time to pull it together!! Coming together as one FOB family for such a treasured event makes for a special evening for all, and the beautiful outfits everyone donned were out of this world!!
Also pretty cool that because of the time difference we were celebrating Diwali at the same time as other across the world in India and beyond
Remy Lai event written by student JR
Remy Lai recently came to our school to discuss her book, Pie in the Sky. She is a brilliant author and illustrator who lives in Australia. She has two dogs: Poop Roller and Mr. Bossy Boots.
First, Remy talked to us about the basic plot of her book. Then, she showed us her notes and drafts. Many of them had drawings that she later taught us to sketch. She shared helpful tips like drawing a "C" for an ear and a "half-oval" for a nose.
Next, Remy took two volunteers and drew them on a big piece of construction paper. After that, she opened up a PowerPoint slideshow and compared and contrasted America to Australia. For example, she showed us various pictures of animals found in America. Then she showed us a series of animals that would be found in Australia (Kangaroos, Koalas, Echidnas, platypuses, etc.)
Like many students of room 9, Remy shared that she loves pies, cakes, dogs and books. She also explained that her book is a mix between a chapter book and a comic book.
After that, she mentioned that the little brother in the story was actually based on her nephew who she describes as "naughty" and "annoying." She later added that she liked to make comics about true events or real people/dogs.
Remy ended the event by telling us about the importance of editors, and answering our questions.
The event was a truly spectacular experience and something room 9 won't forget.
An Electrical Engineer from JPL visited Braddock and made an educational presentation about Mars rovers. He brought a replica of the rover, as well as, answered many of the student's questions during the Q& A part of his visit.

Students participated in the Great LA Earthquake Drill. Everyone followed directions diligently. Student ID photos were taken in the auditorium.

Students are learning about animal groups and different animal habitats in both Language Arts and Science. Most of the writing and reading are focused on non-fiction genre. Animal diorama projects are due this coming Friday.

Using Mystery Science lessons, students built prototypes of bird feeders using ordinary classroom supplies. Students were very creative in crafting their bird feeders. Photos will be posted soon. They are encouraged to build a "real" one at home and make it a family project.

We created many art projects for Halloween such as drawing a Jack-o-Lantern and haunted houses using freehand techniques. Through the use of Mystery Science lessons, we studied the bones in the skull and made a skull mask to tie in with the Halloween theme.

Students donned on their scary and creative Halloween costumes for the Halloween Parade. A special thank you to all the parents and family who showed their support for all our students.
Classroom update from Ms. Hart:
Third grade has been working to learn Python coding in CodeCombat. They have been working on narrative writing by writing backstories for their characters in the musical. The latest novels we finished were
The Witches
and
Matilda
by Roald Dahl.
Students are learning the blocking and movement for Into the Woods and the set for the musical is just about finished. Students are continuing with CGI math and grade level math but are also learning above grade two digit multiplication and long division.
We just completed our STEM project in engineering and design, the Catapult Challenge. Five engineering teams competed to build a catapult that would propel a marshmallow the farthest.
We have been lucky to have a device in Room 11 that tracks the International Space Station (ISS) so we know where it is in orbit and when it is passing over the school. Mr. Liam Kennedy, the inventor of the ISS-Above device that connects us to the latest ISS news and information stopped by our class and gave us a very helpful presentation so that we can continue to monitor and receive a live video stream from the ISS.
Classroom update written by student SK:
This month we have been doing a lot of things from writing to science. For writing we have done a Tainos journal entries and historical fiction narratives. We learned about the Tainos tribe as being the first tribe that Columbus encountered and we wrote journal entries from the point of view of a Tainos tribe member as Columbus arrived. We have also done some other writing where we read a book called Refugee and write down the answers to questions that Mrs. Afridi gives us.
The math we've been doing has been fun and challenging for some of us. We are continuing division with large numbers, and some of us are being challenged with Long division. We also counting some candy for halloween counting collections.
Science has also been a lot of fun with fall S.T.E.M. with pumpkins, making wands and learning about health. Mrs. Afridi has been doing a lot of fun things for us and she has been a great teacher, but the field trip topped out most of the things we did. It was really fun in my opinion and we learned about Chumash people and the animals which was very educational.
The Halloween parade was a blast as everyone showed off their costumes and we saw some very creative costumes. We also had a good time with the activities such as a skull and a trick-or-treat in our classroom. This month has been wonderful, fun and very eventful. I hope we have a good November.
The fifth grade class was treated to a tour of Palms Middle School, courtesy of their staff, teachers and students.
Our students heard about Palms' academics and electives, while also hearing firsthand from current students, as well as some our own former graduates.
They watched amazing ballet folklorico performances and some of our students were selected to learn and participate. Our students also sat in a class and learned about the school through the Kahoot! Game.
The trip rounded out with a lunch in their cafeteria, topped off with beautiful choir music. Songs included popular hits from Rent, A Star is Born, and A Chorus Line.
Palms also provided raffle prizes and the bus.
Parent Teacher Conference Week: Monday, Nov. 18 – 22. Every teacher handles their conferences differently so please be on the lookout for how yours will conduct theirs this year.
Mon, Tue: Regular day 8:06am – 2:25pm
Wed, Thu, Fri: Minimum day 8:01am – 12:30pm
On-Campus Scholastic Book Fair:
Monday, Nov. 18-22 Stock up on great books and Scholastic will share profit with our school! See
letter
from our librarian.
Braddock Winter Social: Wednesday, Dec. 11, 5pm-7:30pm. More info to come.