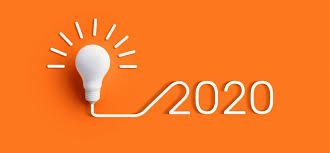 Welcome back families,
We are well into the new year with already many events and activities happening, and coming up. First update to share is that we are changing the frequency of these newsletters. The next one is scheduled towards the end of the year, and moving forward we will send them out 2-3 times a year, or when it best makes sense to share relevant information.
Read below for some important upcoming dates, highlights from some of the program's recent activities, and recaps from our teachers and our students.
A big thank you to our teachers and our student contributors who take the time to complete these class updates so that we can be informed on what is going on within our classrooms.
Until next time,
Jean Yoo (mom to Max, second grader)
Update from parent Tara Kowalke:
Congrats to all six finalists in our GeoBee! A huge round of applause to fifth grader Jackson on winning 1st place for the second year in a row.
Top three spots (in order) went to: Jackson, fifth grader Austin, and fourth grader Albert. Truth be told, we parents didn't know the answers to some of these questions so my hat is off to all these kiddos
We also want to thank Mrs. Benitez for all of her hard work in running the GeoBee single-handedly for our students again this year. It is no small task and we greatly appreciate her efforts in expanding our students knowledge of the world.
This year was a pilot year for Snap the Gap, a girl-centered STEM club. The program focuses on using STEM strategies to build different creative projects with Little Bits. Our girls have learned to power a servo, create a circuit, the value of perseverance, and the power of revision. Our club culminated with the girls constructing original projects based on Rube Goldberg's ideas.

Our girls have not only learned to build, but have learned about the most significant female contributors to STEM. They've envisioned themselves as future leaders in the same field.

Here is what our Snap the Gap girls said about the program:

"If you are trying to do a project on your own you can do it, but there is joy working with other girls." -Natasha

" With my fellow friends we have learned to have fun, and succeed in STEM."-Amelie

"Snap the Gap is a very fun program because it mixes science, art and creativity. It also teaches you to use Little Bits, which are very exciting to work with." -Jasmine

"The joy doesn't always come from just fun, it comes from the science we use."– Awele
Classroom update from our teacher Ms. S.:
We started learning about inventors and inventions in our Language Arts reading program. The students will research an inventor and make their own invention in the later weeks.
The students are reading four chapter books such as Boxcar Children and The World According to Humphrey as part of our Battle of the Books. The battle will start next week.
Ms. Kateri has been teaching the students a new curriculum called "Meet the Masters." The first lesson is about an abstract artist named J. Lawrence. The students will create their own abstract art using paper cutouts as tools.
We continue to celebrate Chinese New Year by learning about this special event, drawing a lantern, and watching a musician play the Erhu, a musical instrument, in a fun assembly in the auditorium.
February is filled with tons of educational goals such as learning about important African-American achievements, Groundhog Day, and President's Day. The students will perform a short program for the Black History Month activity in the auditorium. March is Women's History Month.
– Ms. S.
Classroom update from our teacher Ms. Hart:
In January, Room 11 has been busy with a new novel, The Bad Beginning, the first book of the A Series of Unfortunate Events collection. Our challenging vocabulary and spelling come from the novels we read together.
In math we continue to practice fraction concepts and are working on solving multiple step word problems in preparation for the CAASP test.
We continue to work on CodeCombat to improve Python coding skills and are about to work on an animation project using animation software.
We are also working hard to have our musical, Into the Woods, ready for performance. All students in grades 3 – 5 (and 2nd grade Magnet) will have an opportunity to see the musical Feb. 19, 20, 21, 24 and 25 at 10:00 am in Room 20. The parent show will be Feb. 26.
– Ms. Hart
Classroom update from students Sebastian and Jordan:
Near the end of 2019 and right before winter break we had a very holiday like school week. We participated in holiday activities like: Cat-in-a-Sweater, jolly llamas, and winter snowflakes.
New Year, New Me: As we came back to school in the year 2020 we started with one-word-New-Year's- resolutions for writing. We started the school year with a one word resolution. A one word resolution is simply everything you want to improve on combined to make one word. We also started a new genre in writing: Expository text and have been studies various text structures and features.
Social studies, a lot of us appreciate. The new prime target in social studies is… The Gold Rush! Mrs. Afridi has been nice by helping us learn about it through and exciting read aloud-By The Great Horn Spoon. We are also working on different Gold Rush projects in small groups.
Math: We have been working on using different strategies in math. We are also focusing on the associative property of addition and multiplication. We also have challenge math problems for students who are ready for it. We have also been learning about Algebra, fractions, decimals, averages and range.
Science: We recently did a project about vibration and sound waves. We made telephones out of cups, string and paperclips. We tested different types of string and cups to find the best telephone model. In December, we wrapped up our earthquake studies with an awesome mystery science project. We also made chairs for a stuffed reindeer as our STEAM project.
Art: Before winter break, we had a poetry slam where we all shared a poem from our poetry books. We also made wax paper snowflakes and a Christmas-themed llama.
We have also started to have art lessons on Tuesdays taught by a group called "Arts Matters" with Ms. Terry which we look forward to every week!
– Seb and Jor
Classroom update from student Jefferson.
Hello Room 10 parents,
This is the class update to check in on what your kids are doing. In writing we are collecting information for our nonfiction informational book. Some of the topics include life in colonial times and plastic pollution. Also in that subject we are impersonating a character from our book (The Witch of Blackbird Pond) and writing diary entries of what they might have said and their internal thoughts.
For our science centers we have gotten a clean energy snap circuit set and a new game. Related to science we will be starting an atoms and molecule activity. We also received a mini-exhibit about the Chumash from the Natural History Museum. Our Geo-Bee was also a success. That is about it for now, see you next time.
– JT
As always, dates and times are subject to change.
Friday Feb. 7 @ 8:15am, FOB Meeting, Parent Center
Friday Feb. 7 @ 3:30pm, UCLA Planetarium – Life in the Universe + Night Sky
Monday Feb. 17, No School, President's Day
Feb. 19-26, Magnet Musical (Third Grade)
Friday Feb. 28, Black History Month Show
March 2-6, Parent Teacher Conferences Week
Tuesday, March 3 @ 2:25pm , Regular Tuesday Dismissal
Wednesday March, 4 @ 8:15am, FOB Meeting, Parent Center
March 4-6, Minimum Days 8:01-12:25p
March 6, Career Day
Tuesday March 31 @ 1:25pm, Last Early Tuesday Dismissal
Copyright © *2019, Friends of Braddock All rights reserved.
Editor-in-Chief: Jean Yoo
Contributors: Ms. Serdoncillo, Ms. Hart, Ms. Afridi, Tiffany Aria, Tara Kowalke, Lili Tran, and students Jo, Jeff, and Seba
Seal of Approval: Eva Lopez
Header Design: JoAnna Reyes Walton
Magnet Logo Design: Myshell Tabu
Special thanks to all the parents who submit photos and write-ups to be included in the newsletter.