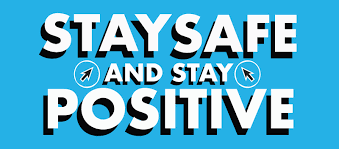 Hello All,

It's been a while since we've communicated, but as per our last newsletter, this will be the final one before school is "officially" out for summer.

With students learning remotely, and our teachers and staff working overtime to ensure the safety and development of our kids, to say that this has been an arduous challenge is quite the understatement. Through all of it, I think we've managed to recognize that we are all doing the best that we can given each of our unique circumstances, and for that, I applaud each of you.

Lastly, please take a moment to recognize our graduating fifth graders, and wish them the best of luck in the next part of their journey.

Best,
Jean Yoo (current second grade parent)


Our Braddock Gifted Magnet teams did very well during this spring's Noetic Math Contest.

Congratulations to our 3rd and 5th grade teams for winning the Team Achievement Award and the students from 3rd, 4th, and 5th grade who placed in the National Honor Roll (top 10%). We are proud of all the participants!

In additional news, thank you to everyone who participated in the Areteem Institute math contest. The results are in and a huge congratulations to Jefferson and Mila for their Silver and Bronze placing.

We are very proud of our students, so if you get a chance to extend some kind words virtually, please do so.


A big thank you to all the parents who participated in this year's first, school-wide Career Day on March 6. We appreciate the time and organization that it took to take the time off and share your careers with our students.

They had a terrific experience, and it was a great learning opportunity for all of them.


A special thanks to Braddock parent Rachel Haun for all of her efforts renovating our Native Plants Garden this year.

Even with the campus closed, Rachel continued to nurture the trees and plants that were supposed to go into the school's Native Garden on Earth Day.

Meanwhile, we did receive approval for a gardening grant to help pay for these plants, so thank you again, Rachel. We can't wait to see how this project turns out, but in the meantime, please check out some of our newest plants.

Our annual Spring Magnet Music Recital was abruptly interrupted by school closure, but it still took place virtually this year, thanks to AB (Fifth grade student) and her dad, Martin, for editing and compiling the videos.

Thank you also Ms. Benitez for organizing. Click here to see some performances.


Classroom update from Ms. S.:
Remote Learning – We have been using ClassDojo as our means of communication between myself, students, and parents. ClassDojo has allowed us to showcase the assignments turned in by students on a daily basis. ClassDojo is a kid-friendly website where students can view their assignments, easily turn in their work, and view teacher comments. ClassDojo provides fun learning lessons in Growth Mindset. The students have watched videos and reflected on how they handle certain emotions and situations. They have learned about empathy, perseverance, gratitude, mindfulness, moods and attitudes. These lessons are essential, especially in this remote learning environment.
Many educational websites are visited weekly by the students such as Clever, Benchmark, BrainPop, Mystery Science, IXL.com, Scholastic StoryWorksJr, and Scholastic News. The start of remote learning was tough on everyone as we all had to learn how to navigate our way in these websites. With patience from everyone, the students are able to independently log on to the websites, find their assignments, and turn in work.
Zoom classes have kept us connected even when we're apart. Ms. R. and I see the children adapt to this new virtual classroom. The students are briefed about behavioral expectations in every start of zoom classes. They have risen to the challenge and we are so proud of everyone for listening, learning, and doing their best. We've used Jamboards during zoom, as well as, the Zoom whiteboard, PBS, Flocabulary, and Scholastic.
We continue to learn about CGI strategies and use them to solve math word problems. We continue to learn about How to Make a Number and Number Talks. Many of the students are showing such growth in their mathematical thinking.
We continued with work we used to do in the classroom before school closures such as Idiom of the Week, Homographs, Vocabulary Words, and How to Draw art projects. We added some new challenges such as Word of the Week and Homophones, United States Geography, Telling Time, and multiplication and division. The students read along to video read-alongs and finished reading "The Wizard of Oz" and "Matilda."Please check out some samples of their work below.

During this time of virtual learning, we have continued our study and analysis of the novel "Mysterious Benedict Society," including character studies and Morse code practice.

Our math skills have been sharpened with IXL math, SumDog, Decimal Destinations, and Algebra Antics, and our little scientists are challenged with hands-on science activities and experiments, such as solar system origami, solar system comic, and launching mini rockets.

Additionally, they are staying abreast of current events through Time for Kids, Scholastic News, and Scholastic SuperScience. Enrichment activities include art, American Sign Language, and music. Our students have participated in a virtual music recital and recorded a music video, and can be seen here.

They have learned a lot of interesting things during this time and have remained challenged.

Lastly, please take a look at my lovely picture from our families for Teacher Appreciation week.

Letter from students LL, and update from JR:

LL letter: Future president who dreams of performing the National Anthem at Winter Olympics

There are two things I love the most in the world. One of them is playing cello and the other thing is playing ice hockey. I have been doing both of them since I was five years old, but I am not sure how I started them. My mom told me that it started when I watched Little Einstein. When I saw the cello, I had immediately started asking my mom to buy me a cello. Even as my mom had suggested that I play the violin instead, I still wanted to play the cello. Eventually, I got my first cello, which was the size 1/10, the smallest size I could get. Since then I have been playing cello for five years. The more I play the cello, the more I love it. Now, I am 10 years old and using a half-size cello. What progress!

I am the only kid who listens to classical music, while my friends listen to pop music in the locker room. My hockey teammates call me a cello nerd who goes to geek school, which is probably a bad term in their perspective, but in my perspective, it is a compliment. During the President's Day tournament last year, I had to miss the morning game because I was competing in the ASTA cello competition. That day I won first place in the Greater Los Angeles Area, which was my very first cello competition. It felt like a very big accomplishment. Then I came back to play the afternoon game, we won the championships. After the championships ceremony, I bought my teammates some ice cream. They were interested in my cello competition. After that day, my teammates respected me as a classical cello player and ask me many questions about the experiences of playing an instrument.

However, I still don't get it. Why do people think that a nerd can't be an amazing sports player? Or an amazing sportsman can't play an instrument beautifully like a professional musician. I don't play hockey or cello just to become a hockey player or cellist, but I know that when I play hockey and cello, I feel passionate about what I do. I am eager to get better and pursue my dreams. It makes me push myself out of my limits and everyday achievement is what is more important to me.

I have many dreams. One of my dreams is to be known as the president who rebuilds school to be a place where kids would want to be a part of, those schools should support kids to pursue their passion besides academics. I believe that having a passion teaches kids to love their life.

Update from JR:
Math
We do a word problem through Google classroom every day. The word problems usually include decimals, fractions, multiplication, and division. We have three number sets to choose from, so we choose the numbers that we are most comfortable with. We also use multiple strategies to do each problem.Before each word problem, we always have a math warm-up. We have different warm-ups, like "Choral Counting," where we find the patterns in a group of numbers, "Which one doesn't belong?" where we give reasoning for why a picture doesn't belong with the others, and "Number Talks," where we just report what we notice about a picture related to math.Moreover, we have recently learned about the area and circumference of a circle through zoom. We also have done a lot of math discussions and word problem reviews through zoom. We usually have 0-3 zoom meetings for math each week.We use online math programs like "IXL" and "Math Prodigy." We just started using "Google Jamboard" to find ways to make a certain fraction.

Reading
We have been reading "Harry Potter and the Chamber of Secrets." We have also read a book called "The mixed up files of Mrs. Basil E. Frankweiler." We usually have a "Read Aloud and Response" assigned to us each day. We listen to a recording of Mrs. Afridi reading a chapter of our book, and we answer the discussion questions on a google document. Occasionally, Mrs. Afridi assigns a podcast for us to listen to. Sometimes we have discussions on zoom about a podcast, or a chapter that we recently read.We also do online reading games like "Amplify Reading" and "Freckle."
Writing
We have written two novels during distance learning. One in the genre of "Fantasy" and one in "Realistic fiction." We usually have 0-4 zoom meetings for writing in a week. We have one mini-lesson a day unless we are publishing our stories. A mini-lesson is basically the instructions that Mrs. Afridi gives us when we are writing our stories.We have learned so much about symbolism in writing. Mrs. Afridi has taught us a lot about descriptive language and dialogue.Personally, my favorite writing project was when we made a Power Point about our favorite female pioneers/heroes. I learned so much about the pioneer I chose.Mrs. Afridi also posts instructional videos on some of our writing assignments. The videos are always helpful.
Science
Mrs. Afridi posts a lot of Mystery Science videos for us to watch. Mystery Science makes videos about science related topics and even does live shows to answer kids' questions. (The live shows are open to anyone who has a question or just wants to learn more about science.)Mrs. Afridi posts Newsela articles that give us instructions on how to conduct various science experiments. Examples of these science experiments are "Cloud in a Cup," "Chasing the Rainbow," and "Magic Milk."The article tells us why the experiment works or why the experiment fails. The experiments are fun to do and you don't need to go out of your way to buy the supplies either.We also went on a virtual field trip to Baldwin Hills. We learned about all kinds of animals and plants. The park ranger talked about some really interesting things and I learned a great deal.
Art
Mrs. Afridi gives us many ideas for hands-on activities we can do at home. Examples of these projects are: making our own face masks, musical instruments, and board games.Additionally, we have theater classes on Mondays. In theater class, we always get to act through fun games. We learn how to pantomime, act things out, and work together.Students who are in the school orchestra continue to take lessons through zoom. These students also use "SmartMusic" to turn in assignments.Mrs. Afridi posts a lot of art resources that students can use for their own projects. One example of these resources is: a channel that has Mo Willems tell kids about how to make a picture book, and a short article that teaches kids to draw.P. E.Since we are in quarantine, it is harder to do P.E. But we can still do GoNoodle at home. We can also do stretches or follow work-out videos online.
Personal Experience
Distance learning in my class is very well organized. We already set up our virtual classroom by the first week of staying at home. Mrs. Afridi always has interesting assignments and fun projects for us to do. She also has a YouTube channel with a lot of cool videos. I think Mrs. Afridi is doing an excellent job in distance learning, and I am grateful to be her student.These are the links to some of the work I did:
– area and circumference of a circle– Word problem of the day– Math warm-up – 5 ways to make 2 4/6-chamber of secrets chapter 11 read aloud and reflection-From the mixed up files of Ms. Basil E. Frankweiler book report–female pioneer powerpoint

– "magic milk",newsela science experiment-"cloud in a cup" newsela science experiment-instructional drawing article– making a music instrument– making a face mask


Before schools closed in March, all of our Braddock fifth graders had the opportunity to attend a field trip at Griffith Observatory.

This science-oriented trip included demonstrations by scientists, a planetarium show, and presentations by docents. Our kids learned about the essential elements of life (ask your kids about CHNOPS), the solar system, periodic table.

A special thanks to Friends of Griffith Observatory for sponsoring our field trip bus! Check out the pic below.

Lastly, please see the update from student JT, a soon-to-be fifth grade alumnus:
This past week, our school Braddock Drive Elementary Gifted Magnet Program had our culmination virtually on zoom. We had friends and family members come in from all across the country to tune in that would have not been able to be part of our day otherwise! Ms. Lopez, our principal, made an appearance and gave a nice speech. From poetry to singing, we had kids from our class show off their talents. My classmates all did amazing jobs in the culmination. There was also an award ceremony that is a fun tradition every year. Our thoughtful teacher Mrs. Benitez also made a great slideshow with pictures from field trips and other fun things in the classroom, as well as a heartfelt speech honoring us all for our hard work this year. While this isn't the year end we pictured, I'm proud of how strong my classmates have been in finishing out our elementary school careers strong despite everything that's been thrown our way the past few months. In conclusion, it was a fun time that I will remember when I go to middle school. Congrats fellow 2020 graduates, have a great summer!