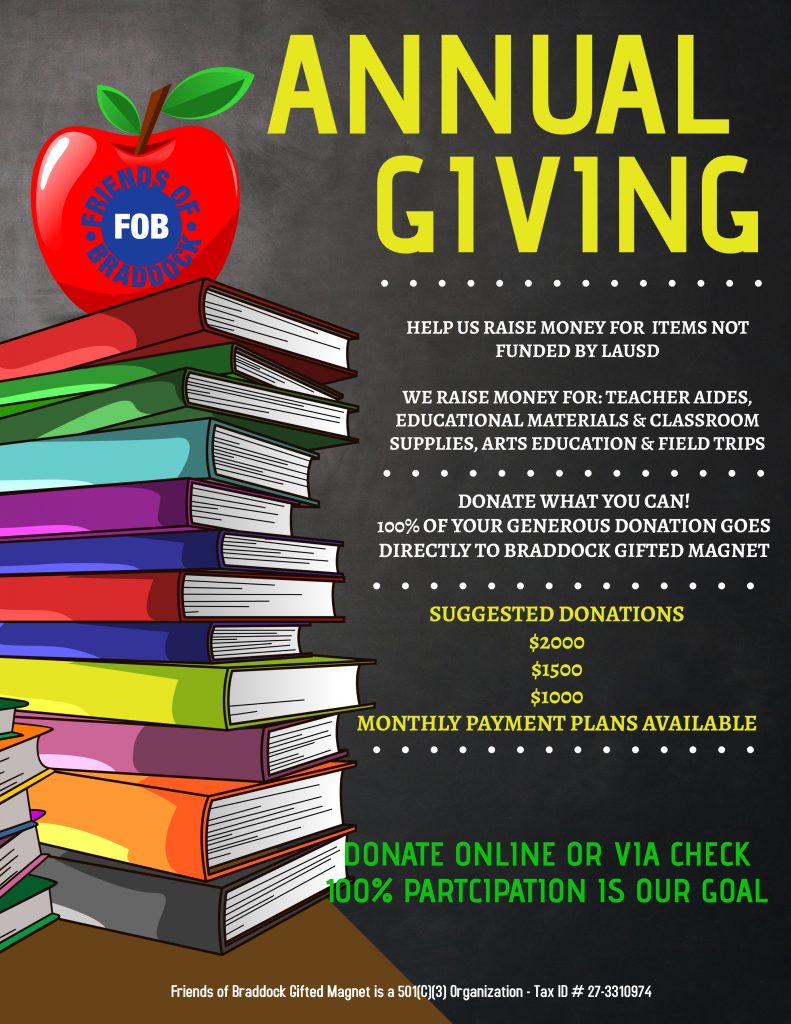 Friends of Braddock is our magnet's booster club and all parents are automatically members. 
This year we are challenged to raise nearly $70,000 to pay for programs not paid for by LAUSD or  public funds. We fund the school for Teachers' Aide, Educational Materials & Classroom Supplies, Arts Education and Field Trips. Our ANNUAL GIVING fundraiser is the most important fundraiser of the year and with YOUR SUPPORT we hope to be the ONLY official fundraiser of the year.  So don't delay – donate TODAY!
Our goal is participation from every family–no amount is too small. Our suggested donation is $2000 – $1000 – but please donate what you can! 
Make a tax-deductible, direct donation to Friends of Braddock today! And don't forget to share this link with family and friends!  Don't forget to check whether your employer does matching donations!
THIS IS OUR MOST IMPORTANT FUNDRAISER OF THE YEAR – DONATE TODAY!