Ralph's Community Contribution Program

It's Easy… just shop, swipe your card & earn!
Begin raising money for Braddock Gifted Magnet just by shopping at RALPHS and FOOD4LESS. It's the easiest way for you to contribute to the school without spending any time or money! Once enrolled, Ralphs donates a percentage of all your shopping throughout the year to Braddock Gifted Magnet. Enrollment has no impact on your fuel rewards and takes less than 1 minute via Ralphs website or by phone, so please don't delay! If you've enrolled in the past, you MUST re-enroll every year on SEPT 1st.
Enroll via phone: Enroll by following the steps below or by calling 1-800-443-4438 and providing our organization ID #: 92854
Enroll online: Register on www.ralphs.com then go to https://www.ralphs.com/account/communityrewards/ (or "Savings & Rewards -> Ralphs Community Contribution Program). Use SCHOOL ID: 92854 or FRIENDS OF BRADDOCK GIFTED MAGNET SCHOOL to search for our program.
---
Top Valu

(located across the street from Braddock campus) Top Valu has a great program to benefit Friends of Braddock with a straight 3% (on up to $150 spent) or 5% (for over $150 spent) on monthly spendings).
How to participate: Pick up KV Mart Community Card in Magnet Office.
---
eScrip Online Mall
How to participate: Join online or pick up card in Magnet Office.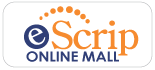 The eScrip Online Mall is a collection of over 1,000 online merchants where Braddock Gifted Magnet families can shop online at the same websites you have come to know and trust. A percentage of all purchases will benefit Friends of Braddock Magnet.