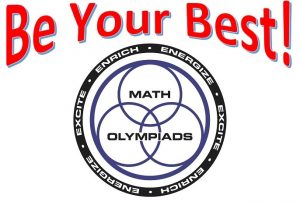 Math Problem solving contests for teams of up to 35 students in grades 4 through 8. This program is led by a Braddock parent and supervised by our 5th grade teacher, Ms. Benitez.

GOALS
To stimulate enthusiasm and a love for Mathematics
To introduce important Mathematical concepts
To teach major strategies for problem solving
To develop Mathematical flexibility in solving problems
To strengthen Mathematical intuition
To foster Mathematical creativity and ingenuity
To provide for the satisfaction, joy, and thrill of meeting challenges
SAMPLE PROBLEM

3/4 of all the girls in a certain class have cell phones. 2/5 of all the boys in that class also have cell phones. The number of girls who have cell phones is equal to the number of boys who have cell phones. In lowest terms, what fraction of the whole class have cell phones?